Once your Flockmail account has been created, you can log in to the Email Control Panel to create more email accounts.
Once logged in, you can create new email accounts following the below-mentioned steps:
Click on

Create new email account

Enter the name you wish to have for it and password as well or just click on

Automatically generate password

to generate a password

Click on the button

Create new account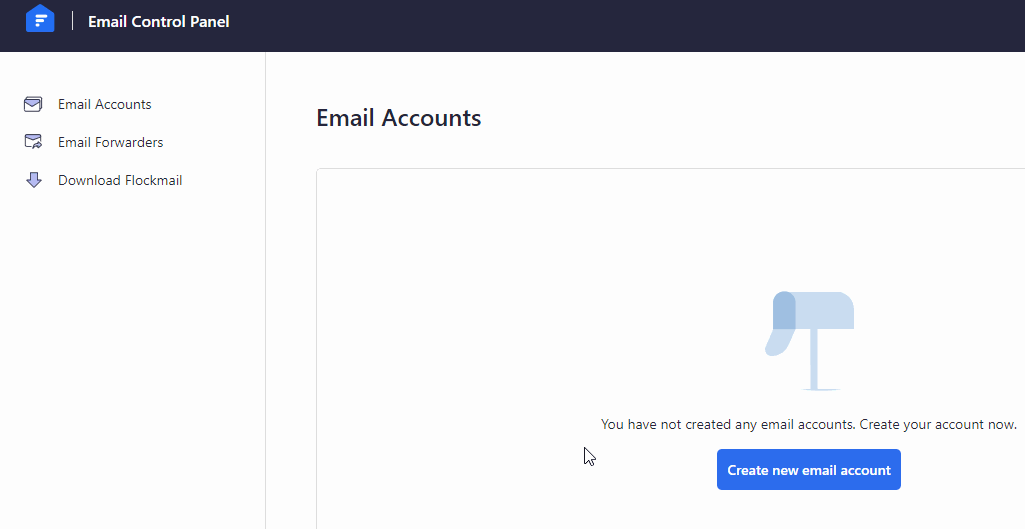 You can also send these credentials to someone by entering their email address and clicking Send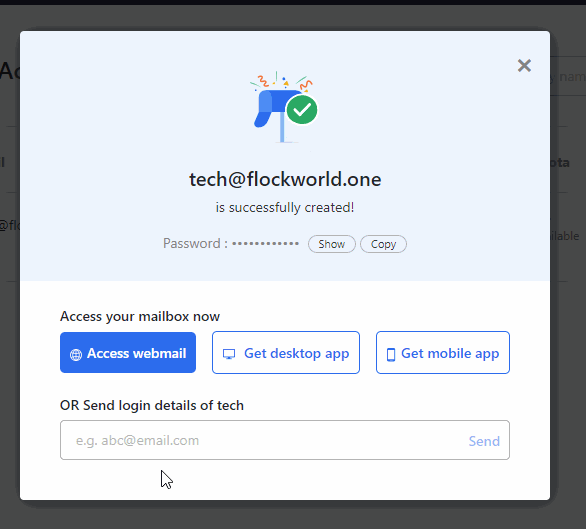 Feel free to ask for help! Write to us at support@flockmail.com for any assistance with the creation of new email accounts on FlockMail.